WELCOME…
Welcome to the Caesar Rodney Chapter, National Society Daughters of the American Revolution (NSDAR or DAR).  The Caesar Rodney Chapter was established in 1893 and is the first and oldest DAR Chapter in Delaware.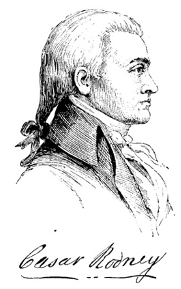 The DAR was founded in 1890 to promote historic preservation, education, and patriotism. Its members are descended from the Patriots who won American independence during the American Revolutionary War. With nearly 190,000 members in approximately 3,000 chapters worldwide, the DAR is one of the world's largest and most active service organizations. DAR members served more than 12.5 million hours of community service throughout the world during the past three years.
The DAR is a 501(3)(c) organization.  Our Chapter donates our time, talent, and treasure in many different ways to support the DAR's main goals of historic preservation, education, and patriotism.  Some of our regular activities include gathering collections of personal items (toiletries, etc.) to donate to new patients at the Veteran's Hospital in Elsmere, DE, and giving monetary awards to high school students who consistently exhibit "Good Citizenship".  We also do many 'one off' activities such as our donation of both a braille American flag plaque to the Veteran's Hospital and an historic landmark sign outside of the Armory in old New Castle, DE.
Below are more of the individual contributions our Chapter has made to this historic society.                

Click here to check out Today's DAR on YouTube!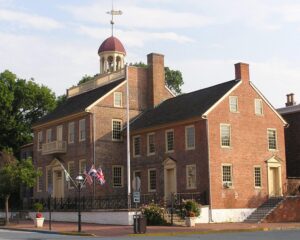 HISTORIC PRESERVATION
Support of:
Brandywine Battlefield
Lombardy Hall
Hale Byrnes House
Hagley Museum
Kalmar Nyckel Ship
Churches, Patriot, and veteran gravesites

EDUCATION
Maintain Inner City Little Free Library
Volunteer for Read Aloud Delaware
Present High School Student Good Citizen Awards
Promote DAR Schools
Support Children of the American Revolution

PATRIOTISM
Annual Veteran Christmas Gift Bag Project
Participate in Wreaths Across America
Attend Naturalization Ceremonies
Present Reserve Officers Training Corp (ROTC) Awards to high school students
Attend Veterans Ceremonies
Distribute new flags to homes and businesses